Reading Windows log files is an important part of maintaining proper operation and ensuring system security. In addition, log files can be extremely useful in troubleshooting Windows errors.
Only a Windows Administrator can read some Windows log files, such as the Security Event Log. Any system user can view other log files, such as logs that software applications created.
Each log contains a list of events that occurred, along with problems, failures, and warnings.
How to Read the Windows Application, Security, and Sytem Log Files
The Windows application, security, and system log files can be read with a Windows application called "Event Viewer," which is accessed through the Control Panel: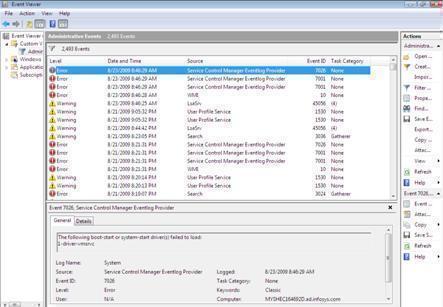 Click the Start button on the desktop's Taskbar

Click the Control Panel menu item

The Control Panel's window will open

In the Control Panel, double-click the Administrative Tools icon

The Administrative Tools window will open with a list of different icons

Double click the Event Viewer icon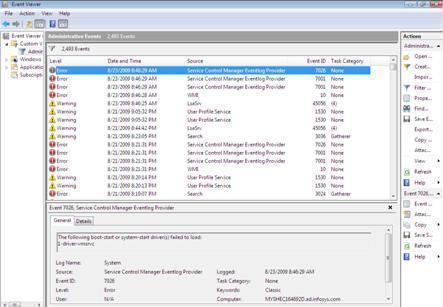 How to Read Other Windows Log Files
Many log files that software applications use are written as plain text file, making it possible to use any freeware text editor, "Notepad" or "WordPad", to read the generated log files. To read .txt files in WordPad:
Click the Start button on the desktop's Taskbar

Click All Programs option

Click Accessories menu item

Click WordPad application

A new WordPad window will open

Click the File menu

Click the Open menu item

Navigate to the desired log file and click the Open button
There are also programs that allow the user to monitor log files as they occur in real-time. Examples of such software include Tail For Win32 and Hoo WinTail. These programs make it easy to read new entries from the bottom (tail) of the log file.
Related Reading on Windows Log Files
Videos Related to Windows XP Event Viewer