Radio has been a popular medium since it was invented over 100 years ago. While radio has definitely changed through the decades, most people usually listen to it to hear their favorite music, talk show, or sports broadcast. While most people listen to standard radios that broadcast over radio waves, recent technology has made it possible to listen to radio over the Internet.
Internet radio is a rising pastime for millions of people all over the world. Not only does Internet radio provide more options and genres when listening to music, but also news, sports, politics, talk radio, weather, and more. Internet radio can be accessed by anyone from nearly anywhere in the world and some stations even allow listeners to record and play their own music or voice on the air.
Equipment Needed
In order to listen to Internet radio, some basic equipment including a computer, Internet connection (preferably broadband), web browser, sound card, and computer speakers (external speakers, laptop integrated speakers, or just headphones plugged into a sound card)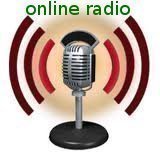 are necessary.
Listening to free Internet radio is quite easy as listeners almost always only need a browser and speakers. Some free Internet radio stations, however, do require some software for listeners to enjoy their favorite music, but these are usually limited to software such as Windows Media Player, WinAmp, and QuickTime. Each Internet radio station is different but will always specifically instruct the listener on how to play the various forms of media that the radio station presents.
Media Players
A lot of the times a web browser will be enough to start listening to internet radio, such as the entire Shoutcast library available at Shoutcast.com, but some internet radio broadcasts might require special media players, depending on the format used. They will often prompt to download or open a specific media player.
Popular media players that can download or stream Internet radio include Winamp, Windows Media Player, Real Player, Quick Time, and iTunes, but there are many others available. Each specific radio station usually lists its requirements and the listener can choose which media player to use from its site or download a special media player from the radio site.
How Internet Radio Works
In most cases an internet radio web site will offer a list of media player choices supported. Clicking on any of them would download a small file (such as .psl, .m3u, .asx or .ram) which opens in the specified media player. For instance .m3u will open in Winamp, .asx will open in Windows Media Player, and .ram will open in Real Player.
The downloaded file does not contain any audio data, but only information about internet radio servers broadcasting audio. When the file is opened in a media player the player will connect to one of these servers and start streaming. Streaming is a process of simultaneously downloading and playing audio from the internet server. This will not save all of the audio being downloaded and played, just the few seconds necessary to keep playing. Audio data which was already played can be safely discarded. When the internet radio stream is "buffering", it is downloading this data to be played next.
Advantages of Internet Radio
Listening to Internet radio has many advantages. These include easy access, the ability to receive broadcasts without a traditional radio, the ability to do without receiving radio waves, low cost of equipment, enormous programming options, and low cost or free access.
Easy Access
Listeners can access an Internet radio station by just going online and connecting to the Internet radio station. Connection to an Internet radio station usually takes less than a minute and because most Internet radios stream their broadcasts, listeners only have to download a portion of the broadcast at a time.
Works without a Traditional Radio
Most people that use Internet radio are in a location that radio waves cannot reach or in a building that blocks most of the signal. Listeners can access a specific radio station anywhere they have Internet access. This means that a person living in France can easily pick up a radio station in Los Angeles with a few mouse clicks. For millions of people that work in office buildings that have poor radio wave reception, it is extremely easy to log on to their computer and access their favorite radio station in near CD quality.
Works with Practically All Computers
Anyone who has a standard computer with an Internet connection, a sound card, Internet web browser, and Internet access can usually listen to thousands of different Internet radio stations anywhere in the world. Most computers fulfill these requirements.
Enormous Program Choices
One of the great aspects of Internet radio is that there are thousands of Internet radio stations to choose from. There are radio stations that each play different genres and that provide talk radio or sports programs. Internet radio stations are available in many countries, are all usually easy to access, and provide decent sound quality. There are also many portals that let listeners access many different radio stations from one location, making it easier to switch from one program type to another.
Low cost or Free
The majority of Internet radio stations are free of charge and advertisers support them. Most Internet radio stations simulcast (to broadcast simultaneously) their normal programs over the Internet. There are Internet radio stations that charge a small fee, usually less than $15 per month. They include special programs such as talk shows, exclusive sporting events, and commercial free music.
Disadvantages of Internet Radio
While Internet radio is a great service for the most part, it has some disadvantages including poor sound quality, shoddy connections or software, and does not allow dial up Internet users to access certain stations.
Sound Quality
While the majority of Internet radio stations provide near CD quality, some Internet radio stations stream a lower quality sound due to bandwidth limits. More data is necessary to produce high quality sound. The higher the quality, the more data that must be sent. Internet radio stations trying to save on bandwidth costs usually send a lower quality signal.
Poor Connections and Software
While most Internet radio stations provide good connections with competent media players, there are some Internet radio stations that have a shoddy connection or a buggy media player application. Temporary problems often arise, however, some Internet radio stations allow these problems to persist.
Problems with Dial up Internet Connection
While most Internet radio stations can stream programs to listeners with only a dial up connection, listeners usually need a broadband Internet connection to receive high quality transmissions.
Some Example Internet Radio Stations
BBC Radio
BBC Radio, found at www.bbc.co.uk/radio/ , is the official online radio station of the BBC Network. The station features 24/7 programming which is made up of news, sports, and of course, music. BBC Radio also sponsors 11 separate stations in one, has live programming, and is available in over two dozen languages. The station also features podcasts and audio highlights based on individual categories including business, sports, Africa, science, documentaries, and art.
Radio Paradise
Radio Paradise, found at www.radioparadise.com , is an entirely community-based, listener-supported, harmonically-balanced free online radio station run by Bill and Rebecca Goldsmith. The radio station plays all sorts of music but bases its selection on what sounds good when compared to the last song. Rather than hosting a computer-generated playlist, Bill and Rebecca Goldsmith have compiled a playlist themselves and dedicate much of their time to managing it for free. The station plays mostly classical music, classic rock, modern rock, jazz, electronica, and world music.
Sky FM
Sky FM, found at www.sky.fm , plays a number of genres and consists of over fifty-seven thousand fans. Sky FM is entirely free but listeners can choose to upgrade to Sky FM Premium for $4.95 per month which offers better sound quality, consist air-time, and more channel options. The free station is quite successful on its own, however, and provides dozens of channels for listeners of all ages, ethnicities, and cultures.
PureDJ
PureDJ, found at www.puredj.com , is a community of amateur DJs and musicians who gather together to perform on the air and have a good time. While the site itself lacks professional design, PureDJ consists of a good size fanbase. The website is approaching an end as it will be removed at the end of 2010. Users can continue to listen in and share their contributions until that time.
Shoutcast
Shoutcast is not an internet radio station itself, but a popular internet radio broadcasting service. Shoutcast.com, however, contains a huge list of available free internet radio stations sorted by genre. They can all be played instantly within the web browser or through Winamp and many other media players.