Hackintosh is a hacked PC that runs on MAC OS X OS ("Lion", "Snow Leopard" , "Leopard").  At first, a lot of people thought that this was impossible to run MAC OS on a non-MAC hardware because of the different software, drivers, and utilities being used between the two. It all started when Apple decided to switch to Intel's processors and chipsets instead of their PowerPC architecture. They were able to build a Boot Camp feature in Mac OS X Leopard which allowed them to run Windows on their Apple hardware. And that's why lots of developers thought of running Mac OS X on a Windows PC is possible. Now,  there are lots of programs that you can use that will provide you with the right drivers that you need to use on your Windows PC for it to be able to run Mac OS X. Hackintosh PCs are not supported by Apple, though a lot of users have hacked their PCs to experience what it's like to have a MAC.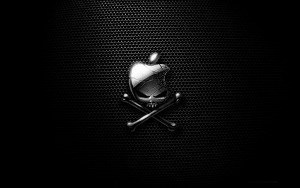 Hackintosh PCs have risen in popularity over the couple of years, especially when Apple decided not to build their netbook counterpart. Another reason is that Apple machines are way more expensive than Windows based PCs, whereas you can easily buy a copy of Mac OS X for $150 and download the need hacked bootloaders to have your own PC running an unofficial version of Mac OS X.
Hackintosh Compatible PCs, Parts  and Drivers
You need to have a compatible hardware to make Mac OS X run properly on a Windows based PC. There's really no certain system requirements for Hackintosh but it is best that your PC specifications is close to a Mac hardware, though you can run hackintosh on less though. Here are some useful resources that will let you know as to whether your PC can run hackintosh or not.
OSx86 Project – here you will find MAC OS X Hardware compatibility for portable computers, desktop computers, and hardware components.
DSDT Database – DSDT stands for "Differentiated System Description Tables." This site is a database of DSDT to make any motherboards compatible with Mac OS X.
Kakewalk Compatible Motherboards – here you will find all the motherboards that are compatible with the Kakewalk software.
OSx86.net – a Dutch Hackintosh community where you can find official and unofficial Mac OS X drivers
Mac OS X Netbook Compatibility Chart – It is a Mac OS X 10.6 "Snow Leopard" compatibility chart for netbooks.